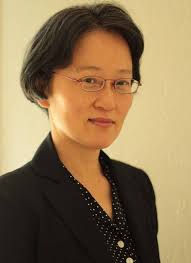 Una has been teaching piano since 2012.  She is dedicated to the belief that great music enriches us all, and that making music is one of the most enriching activities for anyone.  See the homepage for her basic teaching philosophy!
Una is fortunate to have studied piano performance with amazing, nationally and internationally renowned teachers at outstanding schools, including the Music Institute of Chicago, MIT, the New England Conservatory of Music and the University of Maryland.  This is her piano heritage, below.  It goes all back to Liszt, Beethoven, and Bach!
pianotree

Una has loved collaborative playing ever since discovering chamber music during college days.  Her experience has taught her that playing with other musicians is one of the best ways to become a better musician yourself, requiring you to truly be in the moment, with awareness of sound, timing, and breath.  Today, her collaborative activities range from supporting students for jury exams, masterclasses and recitals, to helping  professional musicians prepare for concerto appearances, and performing in recitals.  She's appeared as pianist with singers and instrumentalists for the Second City Chamber Music series, Listen Live at Lunch, and Third Fridays at Noon in Tacoma.  Una has also accompanied the choirs of Walla Walla University and University of Puget Sound for festival holiday concerts.
As an organist, Una is active as a recitalist and church musician.  She has studied and been coached by Mel Butler, David Dahl, Dana Robinson and others in Seattle and Tacoma, and began her organ study with Dale Krider in Maryland.  She has served on the board of the Tacoma chapter of the American Guild of Organists, and as sub-dean in charge of coordinating chapter programs.
As much as Una loves the piano, she is equally passionate about bringing greater awareness and appreciation to the pipe organ.  The organ is one of the oldest and grandest of musical instruments and each one has a unique musical personality.  In a series of four annual recitals at First Lutheran Church in Tacoma, she brought their 1931 Moller organ back onto the Tacoma concert scene after a lapse of many decades.  This organ is unusual for Tacoma in having the resources to present romantic and modern organ repertoire.  More recently, she has helped organize a new concert series at Gethsemane Lutheran Church in Seattle, which has put that church's colorful and remarkably fine 1987 Fritts Op 6 mechanical action organ back on the Seattle concert scene.